e-Preview: Leaders of the 21st Century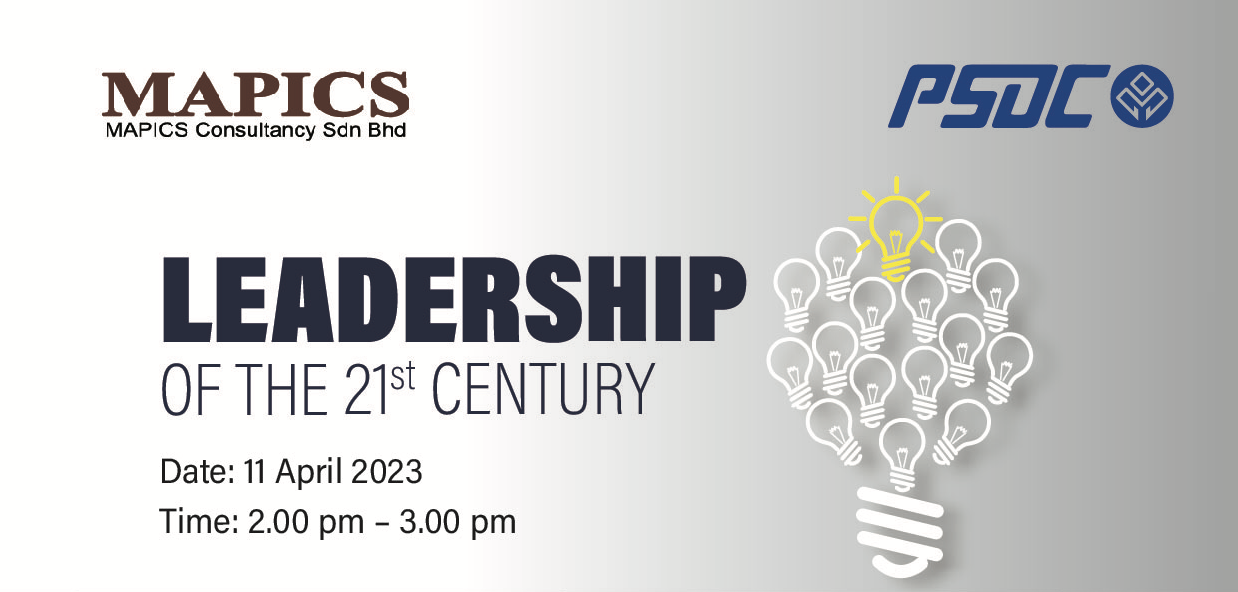 About The Event
Leaders of the 21st Century training is to equip leaders with the Key Leadership Principles underlining the intersection of the 3 Core Leadership Essentials: Self-Awareness, Others-Awareness and Skill-Awareness.
Embracing the 3 Core Leadership Essentials, leaders will be able to cultivate High-Performance Team by understating their people's unique design and improving their Leadership: that is, their skill at identifying, understanding, and influencing.
This Program will help Leaders to apply Practical Leadership models and framework to unlock their most important resources – Themselves and Their People.
In Leaders of the 21st Century training, participants will acquire Leadership mindset and skillset to engage and cultivating their Teams to work towards a common and shared Organizational Goal and Purpose.
TARGET AUDIENCE:
Team Leaders, Supervisors and Managers who seek to effectively lead themselves and their teams
OUTLINE:
How Leadership has evolved over the last Seven Decades since WW2
The Practical Leadership Framework – Core Leadership Model
Skill Awareness - The PLDC Model for Hi-Performance & Leadership
SPEAKER'S PROFILE:
Andy Cheong is a Founding Partner and a Certified Leadership Coach & Trainer with the world- renowned Leadership Expert, Dr John C. Maxwell. He holds an MBA in Training & Human Resources Development and a Doctorate in Practical Ministry.
Andy specializes in the fields of Personal Growth, Leadership Development, Behavioral change, Business Methodologies and Leadership Coaching and Training. His purpose and passion are to equip, encourage and empower individuals with the necessary skills and knowledge to achieve exponential growth. He trains and coach individuals and teams in their quests to realize their leadership potential, using practical and internationally proven Leadership Development models and methods. He takes individuals forward and closer to their goals by developing the leader potential in them, consequently bringing great value to their organizations and lay a positive influence on the people around them.