Time to ACT!
A
ccelerate

C

ollaborate

T

ransform
Focus Track:
Innovating with Technology
Ecosystems for Innovation
Thriving in the V.U.C.A. World through Innovations
The "Time to A.C.T. (Accelerate, Collaborate, Transform)" Innovation conference promises to be an exciting and informative event that brings together E&E and semiconductor industry practitioners and passionate individuals committed to elevating the challenge towards resiliency and sustainable growth. With disruptive technologies like ChatGPT and AI-enabled assistants appearing in our daily lives, exploring practices that can drive business-critical innovations that positively impact society and create stakeholder value is essential.
This year's event builds on the success of last year's T.H.I.N.K. (Transformative, High-technology, Innovative, Nifty, Knowledge-workforce) 4 Sustainability conference and calls for everyone to take actions towards a sustainable future. The conference offers a unique opportunity to discover new and innovative practices in products, processes, and systems that can help evolve today's business ecosystems towards a sustainable future. It also provides the opportunity for networking with like-minded individuals and industry leaders, at the same time learning how local and global innovators chart new paths as well as thrive in the V.U.C.A world.
After 50 years of successful Penang industrialisation, it's time to charge ahead and shape a more sustainable future for everyone. The conference encourages attendees to dream big and start small by exploring innovative practices and working together to innovate the future. Take advantage of this opportunity to join the innovation community and be part of the change towards a more innovative society today.
Track 1
Innovating with Technology

This track explores the latest advancements and innovations in technology and their potential impact on various industries. With disruptive technologies like artificial intelligence, blockchain, and IoT transforming the way we work and live, this track provides an opportunity to stay ahead of the curve and explore new opportunities for growth and innovation.
Track 2
Ecosystems for Innovation

This track focuses on the importance of collaboration and today's innovation ecosystems in achieving innovation goals. Speakers will discuss the role of cross-industry collaboration and public-private partnerships in driving sustainability-oriented innovations.
Track 3
Thriving in the VUCA World through Innovations

This track focuses on how local companies innovate and thrive in the volatile, uncertain, complex, and ambiguous business environment by adopting innovative practices. Speakers will share their experiences on how they navigated the V.U.C.A. world and venture into innovative products and solutions.
8.00 am – 8.30 am
Registration and Breakfast
8.30 am – 8.45 am
Event Opening
8.45 am - 9.45 am
Keynote #1 - Unleashing Innovations to Overcome Challenges of Spaceflight
John Saiz, Industrial Associate Institute for Manufacturing, Cambridge, Former NASA Chief Technology Officer
9.45 am – 10.15 am
Morning Tea Break
Track 1: Innovating with Technology
10.15 am – 10.45 am
Session #1 - Western Digital's Passion for Establishing the Factory of the Future
Joseph Fernandez, Director Operations, Chief of Staff, Strategy & Sustainability - WD Batu Kawan
10.45 am – 11.15 am
Session #2 - How AI are Shaping the Future of Engineering
Dr Charles D. Knutson, Program Manager, Engineering Learning & Development - Moloco
11.15 am – 11.45 am
Session #3 - Act Now Towards the Netzero and Sustainable Future
Ted Chen, Chief Executive Officer - Evercomm
11.45 am – 12.45 pm
Panel Session #1 - Act Now for our Future! Panelists:
1. Joseph Fernandez - Director Operations, Chief of Staff, Strategy & Sustainability, WD Batu Kawan
2. Dr Charles D. Knutson - Program Manager, Engineering Learning & Development, Moloco
3. Ted Chen - Chief Executive Officer, Evercomm
Moderator: Dr SB Khoh – Co-Founder & Director, PMO Innovations Sdn Bhd
12.45 pm – 2.00 pm
Networking Lunch
Track 2: Thriving in the VUCA World through Innovations
2.00 pm – 2.20 pm
Innovation in Semiconductor Industry
Arjun Kumar Kantimahanti, Hardware Engineer - Broadcom
2.20 pm – 2.40 pm
How NSW Innovated the Micro-Dispensing Solutions
KN Boo, Managing Director - NSW Automation Sdn Bhd
2.40 pm – 3.00 pm
The AI Impact on Semiconductor Industry and how SkyeChip is Innovating to Build a Business by Adding Value
SK Fong, Founder & Chief Executive Officer - SkyeChip Sdn Bhd
3.00 – 3.30 pm
Panel Session #2 - Thriving in the VUCA World through Innovations Panelists:
1. Arjun Kumar Kantimahanti - Hardware Engineer, Broadcom
2. KN Boo - Managing Director, NSW Automation Sdn Bhd
3. SK Fong - Founder & Chief Executive Officer, SkyeChip Sdn Bhd
Moderator: ET Tan - Chief Executive Officer, PSDC
3.30 pm – 4.00 pm
Afternoon Tea Break
Track 3: Ecosystems for Innovation
4.00 pm – 5.00 pm
Panel Session #3 - Ecosystems for Innovation
Panelists :
1. Ts Dr Mohd Heikal - Senior Lecturer, Universiti Sains Malaysia
2. Dato' Lee See Nee - Vice President, Flextronics Technology (Penang) Sdn Bhd
3. Ts Ng Kwang Ming – Chief Executive Officer, Digital Penang
Moderator: Soo Xian Na - Product Manager, Dell
8.00 am – 8.30 am
Registration & Breakfast
8.30 am – 10.00 am
Workshop A - The ISO 56000 Innovation Management System
Department of Standards Malaysia
Introduction

In today's fast-paced and highly competitive business environment, organizations are constantly seeking innovative approaches to drive growth, adapt to change, and gain a sustainable competitive advantage. ISO 56000 provides a robust framework that enables organizations to effectively manage their innovation processes and align them with their strategic objectives. This workshop is designed to equip participants with a deep understanding of ISO 56000 and its practical application, guiding them towards unlocking their innovation potential and achieving sustainable success.

Throughout the workshop, we will explore the key principles, methodologies, and best practices outlined in ISO 56000, allowing participants to gain valuable insights, learned from other organisations' experience and develop the skills necessary to implement an innovation management system that drives continuous improvement and delivers tangible results. Get ready to embark on a journey towards innovation excellence, as we discover how ISO 56000 can be your pathway to a sustainable competitive edge.

Agenda

8.30 am – 8.35 am
Welcoming remark by Chairman of NSC 25/ TC 11
8.35 am - 8.45 am
Introduction to ISO56000 and latest development with ISO5600
8.45 am - 9.00 am
Innovation Unleashed – a 10-day Journey with an Inventor
Cheah Bok Eng, Senior Staff Engineer - Intel Corporation
9.00 am - 9.15 am
Using Intellectual Property as A Competitive Advantage in Product Development
Hui Kuun Teoh, R&D Senior Manager - B Braun
9.15 am - 9.30 am
Creating a Sustainable Competitive Edge through Innovation – a SME Story
Koh Dim Kuan, Chief Executive Officer - Sophic Automation
9.30 am - 9.55 am
Panel Discussion
Panelists:
1. Cheah Bok Eng, Senior Staff Engineer - Intel Corporation
2. Hui Kuun Teoh, R&D Senior Manager - B Braun
3. Koh Dim Kuan, Chief Executive Officer - Sophic Automation
Moderator: Ir Ts Bernard Lim - Past Immediate Chairman, The Institution of Engineers, Penang
9.55 am - 10.00 am
Closing remark by Dato Dr. Shanmuganathan Palanisamy, Chief Executive Officer - Kontron

10.00 am - 10.30 am
Morning Tea Break
10.30 am – 12.30 pm
Workshop B -Driving Sustainability and NetZero Innovation
Evercomm
Introduction

In a world facing unprecedented environmental challenges, the need for sustainable practices and solutions has never been more critical. This workshop brings together industry experts, thought leaders and visionaries to explore the transformative potential of cloud computing, artificial intelligence (AI), and the Internet of Things (IoT) in revolutionising carbon and emissions accounting towards sustainability.

This workshop explores the cutting-edge technologies and strategies that can reshape how organisations track, analyse, and mitigate their carbon footprint, energy consumption, emissions and waste management. With cloud computing scalability infrastructure, advanced analytics with AI capabilities, and real-time data collection with IoT, participants will discover how these tools can work in tandem to drive meaningful change, while maintaining operations excellence of business today.

Throughout the workshop, attendees will engage in interactive sessions, hands-on demonstrations, and collaborative discussions led by leading industry experts in cloud computing, AI, and IoT. Participants will gain insights into the following:

Carbon and Emissions Accounting: Understanding the importance of accurate carbon and emissions accounting, its impact on sustainability, and the challenges organisations face in this domain.
Leveraging Cloud Computing: Exploring how cloud computing can provide the necessary scalability, storage, and processing power to handle vast amounts of data related to carbon and emissions tracking, by connecting into your existing IT systems.
Harnessing AI for Analytics: Discovering how AI techniques, such as machine learning and predictive analytics, can analyse large datasets, identify patterns, and provide actionable insights for effective emissions reduction strategies.
Real-Time Data Collection and Reporting with industry leading IoT solution (Evercomm NXMap Software). Uncovering the power of IoT devices and sensors in collecting real-time data on energy consumption, emissions, and environmental parameters to enable proactive decision-making and targeted interventions.
Carbon Reductions Solutions: Understanding the currently available carbon reduction solutions towards sustainability.
Case Studies and Success Stories (Thailand, Taiwan ITRI etc): Showcasing real-world examples of organisations successfully implementing the carbon and emissions accounting, highlighting their achievements and lessons learned.

By the end of the workshop, attendees will

gain a comprehensive understanding and hands-on approach of the transformative cloud computing, AI, and IoT solution in driving sustainable carbon and emissions accounting.
equip with the knowledge and inspiration to spearhead sustainability initiatives within their organisations
understand the current carbon reduction technology solutions for sustainability
leverage these technologies to achieve tangible environmental impact and create a greener future.

Join us at the Innovation Workshop on "Driving Sustainability and NetZero Innovation" and be part of the revolution reshaping how we account for carbon and emissions towards a more sustainable & NetZero world."

12.45 pm – 2.00 pm
Networking Lunch
2.00 pm – 3.30 pm
Workshop C - Embracing Ignorance: The Key to Perpetual Innovation
Moloco
All positive outcomes involving learning, creativity, and design begin and end with an understanding of how we manage our ignorance -- everything we don't know at every stage in the creative process. By definition, all learning takes place at the frontier of our ignorance, so the enthusiasm with which we embrace our ignorance and the processes by which our ignorance meets new information is critical to success in every field of endeavor. In this presentation, Dr. Knutson outlines a conceptual framework for the Orders of Ignorance, and articulates the interplay between the way in which we embrace our ignorance and the consequential success we find in learning, creativity, and design.
3.30 pm – 4.00 pm
Afternoon Tea Break
4.00 pm – 4.30 pm
Workshop D – Accelerating Ideas, Driving Impact: MRANTI's Role in Accelerating Commercialisation of Local Innovations
Malaysian Research Accelerator for Technology and Innovation (MRANTI)

4.30 pm – 5.00 pm
Workshop D - NTIC Initiatives for R&D&T&I&C: Talent & Value Chain Ecosystem Development
Northern Corridor Economic Region (NCER)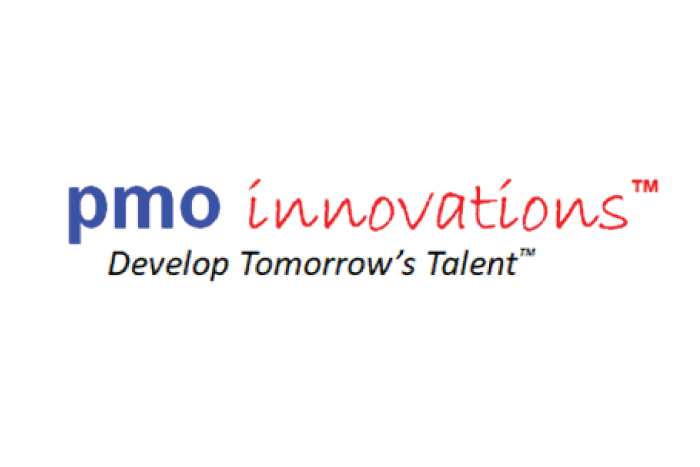 PMO Innovations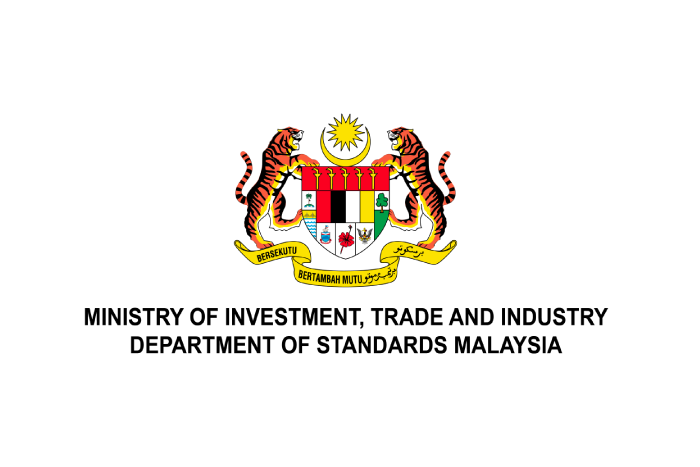 Department of Standards Malaysia
Bronze
RM3,000
Silver
RM6,000
Gold
RM12,000
Platinum
RM18,000
Conference Tickets
5
10
20
30
Booth in Exhibition Hall
N/A
N/A
1 unit of
3m x 3m booth
2 unit of
3m x 3m booth
Company Logo on Promotional Materials & Website
Yes
Yes
Yes
Yes
Lounge Access & Refreshments
N/A
N/A
Yes
Yes
Pubicity Talk in 15 mins
N/A
N/A
N/A
Yes
Ticket Price
Individual - RM980/pax
Group Discount (3pax and above) - RM850/pax
Special Price for SMEs - RM650/pax
* All prices indicated excludes 6% SST